The International V // Europe's biggest DotA Public Viewing // Essen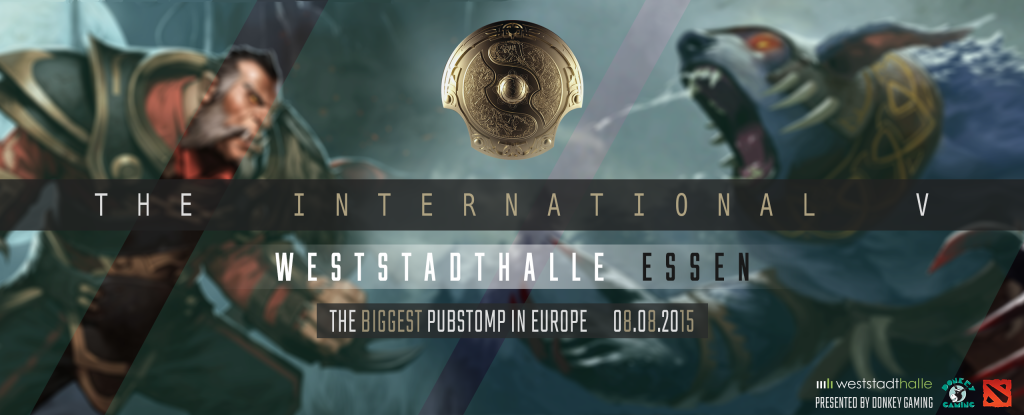 Eins ist klar! Wir werden feiern! Und das mindestens mit dem Dota 2 International! Das Ganze auf ca 500qm² Halle und 200qm² Bar!
Mehr Infos in den nächsten Wochen-Monaten!
Abendkasse 8€
Eintritt ab 16 Jahren (Jugendschutz)
Ab 0.00 natürlich dann auch nur noch ab 18 Jahren
(kleine Übersicht: http://www.t-online.de/eltern/jugendliche/id_49296654/jugendschutzgesetz-2015-ausgang-aber-wie-lange-.html)
For our International Guests:
We will provide the english original Stream. The Event takes place on our 500-700 sqm Venue with a lot of fun around.
more Infos in the next Weeks-Month

Announcments:
Trust in Wax​ will be part of the DG Summer Games !
Artur Fast will be our live painter on this event!